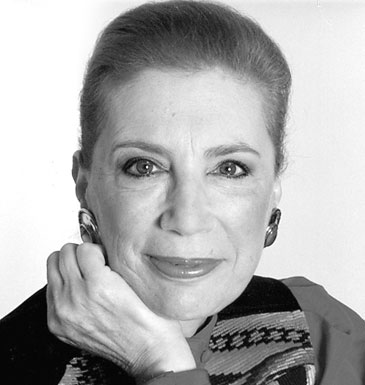 Ilana Rubenfeld has been called the Grande Dame of the body-oriented therapy movement, a world-recognized pioneer in integrating emotions, intuition and bodywork.
The founder of the Rubenfeld Synergy Method® began her journey as a symphonic conductor, one of the only women to do so at the time. But while battling for recognition in a male-dominated field, she never imagined she would be stopped by a debilitating shoulder spasm that prevented her from raising her right arm.
Seeking to return to conducting, she worked with a teacher of Alexander Technique – a bodywork modality designed to help actors, dancers, and other performers to move and speak from a healthy posture. In the course of working with teacher Judy Leibowitz, Ilana discovered that deep emotions and old stories were locked inside her body, which the Alexander work began to loosen. Unable to properly process the emotions Ilana was experiencing, Leibowitz referred Ilana to a psychiatrist. But Ilana found that when she was working with talk alone, she could not access the same emotions. She began a process of discovery, exploring how talk and touch might be combined toward a total healing method.
Through many years of study, Ilana became an Alexander Teacher herself, studied the Feldenkrais Method with its founder, Moshe Feldenkrais, and innovated with Fritz and Laura Perls, the psychotherapists behind Gestalt Therapy. Ultimately, Ilana emerged with her own synthesis of what she had learned, expertly combining talk, touch, movement, humor, music, and the power of attuned listening: the Rubenfeld Synergy Method®
In 1977, she founded The Rubenfeld Synergy Method® Professional Training Program. She is a former faculty member of the Omega and Esalen Institutes and the New York Open Center.
In 1994, Ilana was given the "Pathfinder Award" by the Association of Humanistic Psychology (AHP) for her outstanding contributions to Humanistic Psychology.
In 2002, Ilana received a Lifetime Achievement Award from the United States Association for Body Psychotherapy.
Read Ilana's book, The Listening Hand.
The Rubenfeld Synergy Method is an elegant, powerful system that integrates bodywork, intuition, and psychotherapy. Memories and emotions stored in our bodies can result in energy blocks and imbalances. Rubenfeld Synergy utilizes talk, movement, awareness, imagination, humor, and compassionate touch as gateways — contacting and melting frozen tensions and emotions, freeing the body from pain and the mind from suffering.
The Listening Hand includes:
Body-mind exercises designed to awaken awareness, free breathing, and reveal the body metaphors that tell your life story
Guided steps that break through inner barriers and lead to concrete improvements in your daily life and relationships
Energy explorations for contacting the energy field in yourself and others — and how you can use it to heal
Experiments for couples that gently increase communication, intimacy, and sexual openness
Practices that enable helpers to avoid physical, emotional, and spiritual burnout
A complete 7-day Mind Your Muscles program for tension release, body alignment, and enhanced flexibility
"One simple touch starts a ripple effect in the entire body.  We are not just touching a head, arm or leg, we are touching and making contact with the whole person – body, mind and soul.  Every cell recognizes this moment; it becomes the first step in healing."
ilana rubenfeld – creator of rsm
®