The Rubenfeld Synergy Certification Training Program offers a comprehensive, 3-year certification training program. Trainees learn and practice the art and skills of a proven and effective healing modality that powerfully combines respectful, listening touch with verbal processing.
The program is ideally suited to current bodyworkers and mental health professionals seeking to deepen and add dimension to their existing practices to provide a totality of healing, as well as professionals searching for an autonomous career path that allows them to be a catalyst for healing and change in the world.
Trainees are able to maintain their current roles as professionals and/or caregivers, while learning new skills that will prepare them to see clients in their own part-time or full-time practice.
When you choose to enter the Rubenfeld Synergy Method Training Program, it will change your life and enable you to change the lives of others. In addition, you will join a vibrant community of loving, dedicated people.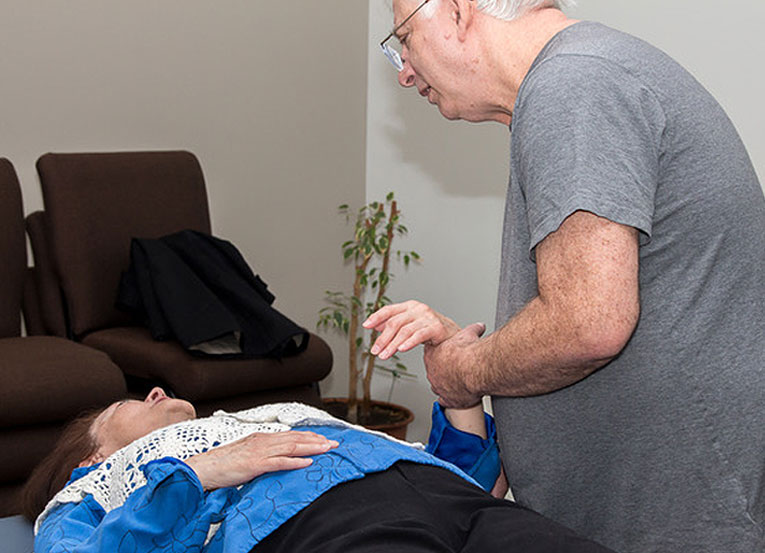 The training is a three-year program which includes a combination of twelve to fourteen webinars, two separate onsite weeks, reading assignments, personal sessions, and practice clients each year.
The curriculum has been thoughtfully crafted to introduce the skills of listening touch and verbal processing gradually over three years. Mastery of these skills enable you to create a safe environment with appropriate boundaries and to support your clients' process as they work to evolve, grow and manifest their whole, authentic selves in the world.
YEAR ONE – Historical Background and Somatic Skills
Online webinars focus on theory, ethical principles and the historical roots that led the founder, Ilana Rubenfeld, to create her pioneering modality.
Week-long onsite trainings include demonstrations by faculty, in depth practice, supervision and group bonding.
Training topics include: The power of touch, anatomy, beginning verbal skills, introduction to neuroscience and somatic moves, right use of the body and self-care.
Bodymind exercises underscore trainees' awareness of metaphors in movement.
YEAR TWO – Development of Verbal and Relational Skills
Building on the skills acquired in Year 1, Year 2 deepens and broadens verbal skills using tone, feedback, and dialogue to further enhance the client's awareness of the body's messages and to allow the client to give voice to feelings and needs.
Relational skills include navigating the relationship; offering an attuned response and expressing empathy; and maintaining appropriate boundaries.
Basic psychological concepts, such as Attachment Theory and transference/counter transference will be studied.
YEAR THREE – Becoming a Skilled Synergist and Opening a Practice
Year 3 continues to expand and deepen skills from Years 1 and 2.
In addition to refining the verbal, somatic, and relational skills, training topics will include the practical areas: ethical standards and values; starting and developing a practice; making Rubenfeld Synergy Method presentations in your community; and continuing your professional growth.
Qualified Trainees will have the opportunity to begin earning income from their practice clients.
After satisfactorily competing all requirements including a Year Three Project and completing an evaluation process, you will qualify as a Certified Rubenfeld Synergist (CRS).
Additional Information and Registration Forms
Tuition includes all training materials, webinars, onsite instruction and supervision and is based on approximately 270 hours each year.
What: 3-Year Rubenfeld Synergy Method Certification Training Program
When: Begins in the Fall of 2021.
The RSM certification training program is for you if:
You want to feel fulfilled in the work you do
You want to be a catalyst for healing in the world
You want to create a prosperous business
Train in the Rubenfeld Synergy Method® (RSM), a proven and powerful healing modality with a 50-year history of using the wisdom of the body to provide transformational healing on a cellular level. Combining intentional, respectful, listening touch with verbal processing creates a dynamic integration of body, mind, emotions, and spirit.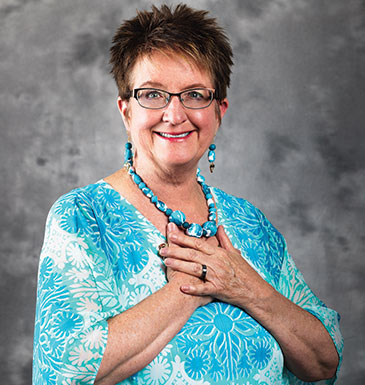 Faculty and Onsite Location
Joan Brooks, CRS (Certified Rubenfeld Synergist), is the Training Director for the Fall 2021 training. Certified as a Synergist in 2002, Joan has served as Teaching Intern, Faculty, and currently as a member of the Faculty Development Committee in addition to her Rubenfeld Synergy private practice. On-site trainings will take place in her home, Deep Roots Sanctuary, in Philadelphia.
She may be assisted by Senior Faculty members Rob Bauer, CRS and Master Synergist; Marjorie Peleshi, CRS, and Justin Salvio, CRS. Training interns will include Barbara Conway, CRS, and Rita Waters, CRS.
"Listening touch became my instrument for tuning into all levels of the psyche: touch and talk became an essential duet. Here were two great healing forces that, when synergized, were greater than either alone."
ilana rubenfeld – founder of the Rubenfeld Synergy Method
®